Developing A Complete Technology Platform
After the successful execution of the new scholarship application site, Empower partnered with LaunchPad Lab to develop EmpowerXChange, a complete tax credit scholarship technology platform. 
The EmpowerXChange platform automates scholarship applications, donations, scholarship awards, and scholarship funding. EmpowerXChange enabled Empower to make awards in minutes rather than weeks.
Working with Empower, Launchpad Lab mapped out every step in the scholarship process, noting where users could save time, eliminate confusion, and collect the most pertinent information. LaunchPad's designers outlined user flows for each piece of the platform. 
EmpowerXChange provides the most useful and timely information for partner schools and families. 
Schools are able to view important data such as donations, applicants, and awarded scholarships. This allows schools to better manage their end-to-end scholarship process. Schools can also confirm awards and student attendance from the same platform, ensuring they receive funds on time. 
Most importantly, families are able to track their application through the entire scholarship process. They are promptly alerted when their scholarship has been awarded and funded.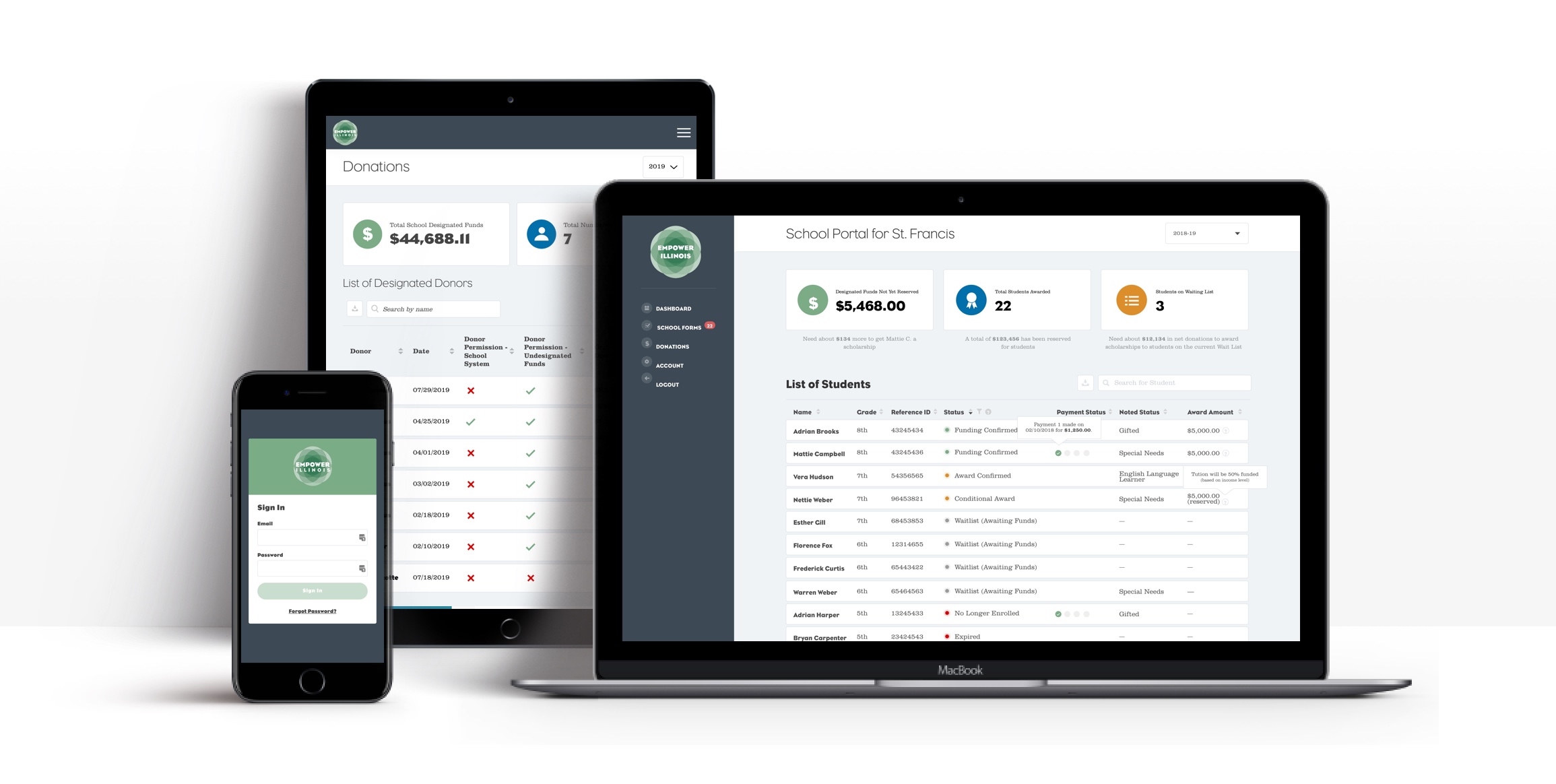 Results
In just two years, Empower Illinois has processed over $50 million-dollars in donations and awarded over 10,000 scholarships to low-income and working-class families of Illinois.
With the EmpowerXChange platform, Empower Illinois has become a model for organizations looking to efficiently manage state scholarship programs.
Ready to Build Something Great?
Partner with us to develop technology to grow your business.
Sign up for our newsletter.