We help businesses design & build smarter web & mobile applications.
Clients come to us for our inventive approach to problem solving. We deliver technology that drives business results.
Contact
Your Business Deserves Great Software
We believe that every business, including non-tech businesses, deserves great software. We know it can be overwhelming to build the right technology for your company's future. Fortunately, LaunchPad Lab has helped hundreds of businesses transform their technology from a house of cards to a competitive advantage.
News & Events
Check out our upcoming webinars & recent articles!
We're Your Technology Team
Since our inception in 2012, we've helped over 200 organizations build successful technology to take their business to the next level.
See Our Case Studies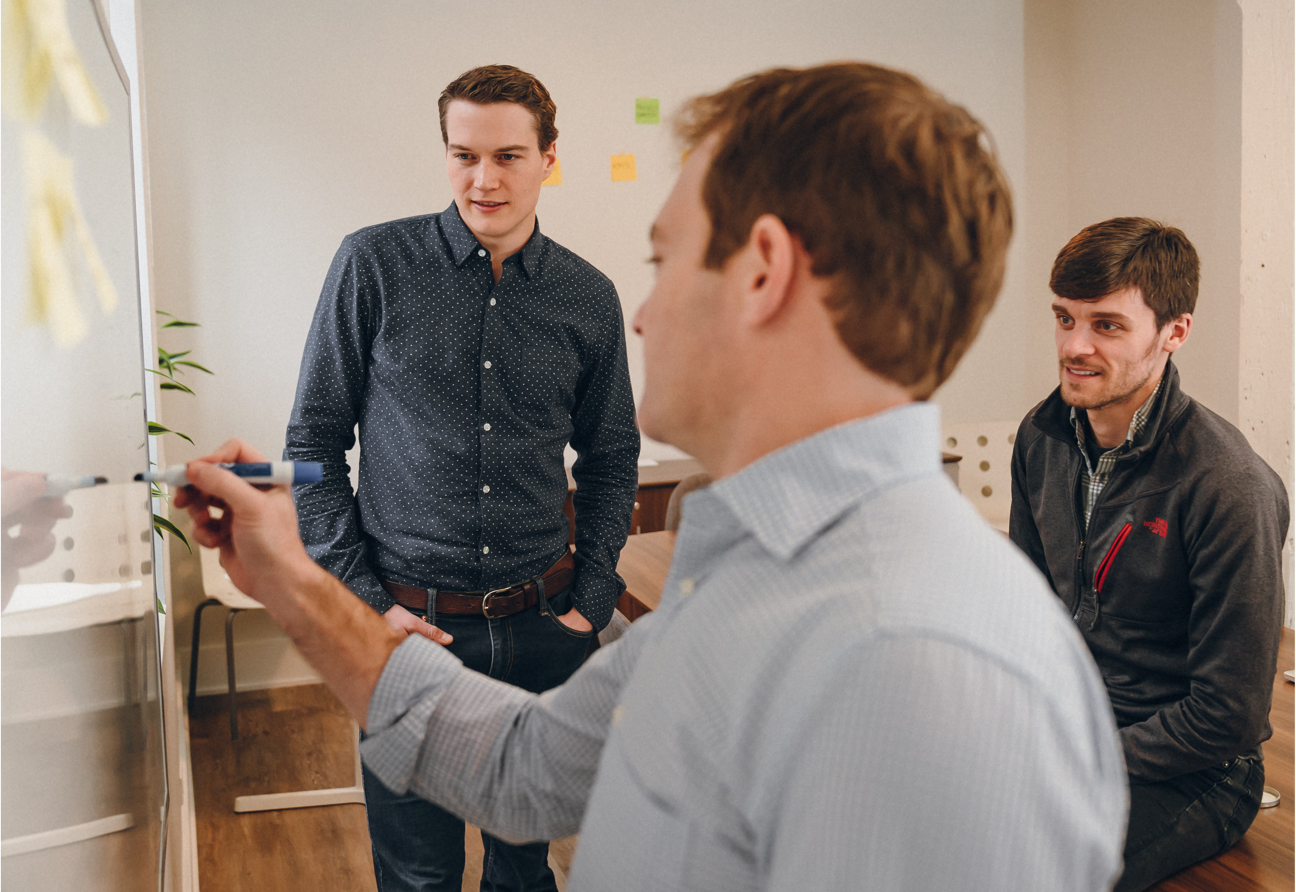 Experienced
Proven Approach
We follow 3 simple principles that have proven to be foundational in building great software:
We partner with our clients through thoughtful strategy, alignment, and collaboration.

We deploy small, cross-functional teams of in-house product builders that care about the outcomes.

We think big but start small to deliver value early and often.
Happy Clients
85% of our clients work with us for more than 1 year.
Steve from Artlook

"We were having a hard time defining what a path forward would look like, and working with LaunchPad helped us see what the path forward could be. We were able to better identify what we could do now and what we should save for later."

Arman from Kubo Health

"The biggest reason I would recommend LaunchPad Lab is their ability to take what we had envisioned and, instead of being order takers, be actual contributors and collaborators to get us where we need to. They are not afraid to challenge what they don't believe is right."

Neil from SimplyMerit

"LaunchPad is absolutely interested in our success as an organization. They see our success as an indicator of their success, versus other outsourced types of arrangements where frankly it's, "Hey, we coded this. It's done to spec. If you don't like it, you should've written a different spec." I got none of that working with LaunchPad Lab. They're in it with us all the way."
Build, Grow, & Scale
Make Technology a Competitive Advantage
Reach Your Potential

After working with LaunchPad Lab, your technology will begin to help your business reach its full potential. A roadmap for further innovation will materialize from the success of this first project, and your company will be well on its way toward making technology a competitive advantage.

Scale Your Business

Most of our clients see tremendous growth after working with us. This is because technology is often the key to enable a small to mid-sized business to scale. By automating manual tasks and improving your customers' experience, your revenue will climb without the need to grow your operations team.

Become a Technology 
Leader

After working with LaunchPad Lab, you'll be a savvy technology professional that is ready to take on disruption from Silicon Valley or anywhere else that is coming after your customers. In fact, if we work together enough, it is likely that you'll be the one doling out some digital disruption in your industry.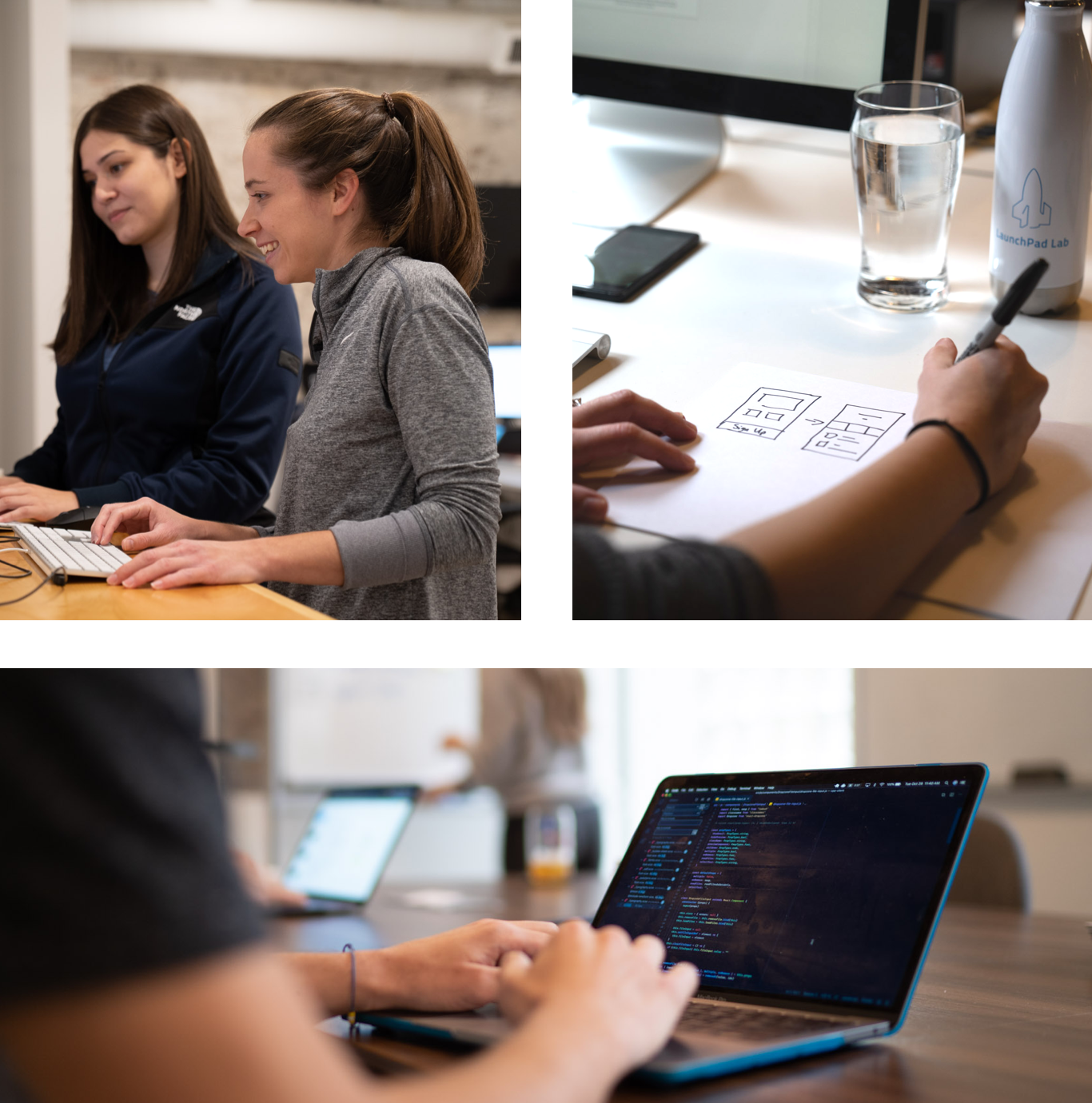 Get Started
Getting Started on Your Project is Easy
Blueprinting Workshop

Collaborate with us to create a plan through our Software Blueprinting Workshop.

Software Delivery

Move into the Delivery Phase where LaunchPad Lab will design and develop the solution in ~3-4 months.

Maintenance & Support

Our Ongoing Success team will make sure your software is proactively maintained and supported over the long-term.
We Have Your Back
We'll Help You Avoid These Common Mistakes
Falling Behind

In 2021, if you're not constantly evolving your business' technology, you're probably falling behind. Companies that don't work to innovate will stagnate and eventually be displaced by bold competitors.

Building Technical Debt

Many of our clients come to us after failing to build their solution with another vendor. Either they hired an offshore development team or tried to get by with a freelancer, only to be left with a pile of throw-away, hacked-together code. It may seem cheaper at first, but these strategies, in the end, will cost you valuable time and money.

Launching a Dud

More often than not, our clients' vision for the software needs to be tweaked to be successful. Like a patient that thinks he knows the remedy to his illness but in fact does not have the expertise to diagnose such a thing, our clients have an idea about what the solution could be but should still rely on a software expert like LaunchPad Lab to prescribe the solution.